It is time to switch to Beyond Good & Evil.... back to Beyond Good & Evil 2
Loyal Hillyans,
'Michel Ancel, the man that was responsible for Beyond Good & Evil, expects to work on on-hold ''''projects, like Beyond Good & Evil 2 in the coming time. Michel Ancel stated this during the Ubisoft Digital Days in Paris in front of the camera of tweakers.net.
"The project was actually put on hold; We never intended to work so much on Rayman", as Michel Ancel explained in the interview with Tweakers, of which a fragment can be viewed here. The lead designer behind Rayman says that the time has come to go back to 'such projects', however, it was an interesting experience to develop a game for the Nintendo Wii U, which may yet explain the next-gen delay for Beyond Good & Evil 2 (If that is still anything to go by).
HOWEVER...
In another interview with Gameblog.fr, as can be seen at the end of this blogpost, Michel Ancel explained the following about Beyond Good & Evil 2: "I want Beyond Good & Evil 2 to be dynamic in the sense that you'll have more freedom in your investigations". One year ago, Michel said that Beyond Good & Evil (as we know it), was only but a mere 1/3 of what was the first chapter of the Beyond Good & Evil trilogy-- this was mainly due to technical limitations of the hardware. Michel explained that he envisioned Beyond Good & Evil to be a game without limitations: traveling to various planets throughout the universe á la Mass Effect, wandering around an open-world (Which I believed was great for what it was in Beyond Good & Evil), and dynamic gameplay that, although scripted, still gives you plenty of options for yourself. He also said that he is not sure whether the Wii U could handle what Michel Ancel envisions for Beyond Good & Evil 2, him stating that he wants to develop for the 'real next-gen hardware'.
What can we speculate from this article?
Beyond Good & Evil 2 won't see shelves for atleast 2 more years.
The Wii U could be a potential platform for Beyond Good & Evil 2.
This IRIS Newsflash blogpost thingy is pretty awesome.
Video Interviews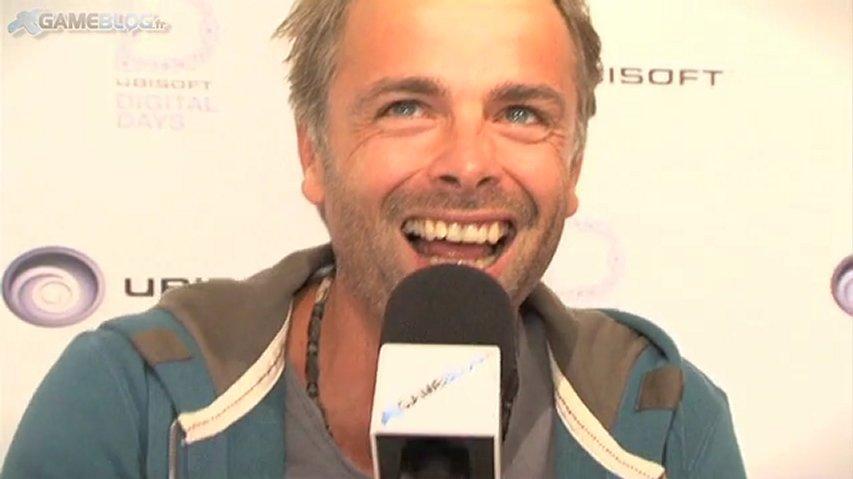 Keep filing agents...
To Expose the Conspiracy, and to capture the truth.
ZyLogic
Sources:
Community content is available under
CC-BY-SA
unless otherwise noted.