Christmas and New Year's Blog 2013
Reflections
This year marked the year in which Beyond Good & Evil celebrated its tenth anniversary, multiple indications and hints to its sequel, and the wiki partnering with multiple websites, including well-established Beyond Good & Evil fansites such as
BGE Revolution
and
BGEMyth
. We, ofcourse, are delighted to see their willingness to join arms, in our cause to create a community and descriptive encyclopedia that the little blue planet truly deserves.
This year began as a prosperous year for the wiki, but of course, the governor of Hillys knows when its people start disbelieving. Before the Alpha Section fled from our planet, the people of Hillys were affected by its propaganda, following the reluctance of the Hillyans. Therefore, we have to keep capturing the truth, and convince the Hillyan citizens to join us in achieving our goal. Do not let the "battle of our time" be forgotten and unarchived.
The faith of the remembrance of Beyond Good & Evil lies in your hands... do not let it go to waste.
Thank you, my fellow companions
I want to personally thank all members of the year 2013 for their contributions (may it be small or great), and their effort to keep this wiki going, and ultimately, keeping its legacy alive. Your work does not go unnoticed. A big thanks from me to:
And let me not forget the founder of this wiki:
IRISNetwork; though he was many times preoccupied this year due to university, he continued to care for the wiki, and strengthened it by affiliating with many other sites.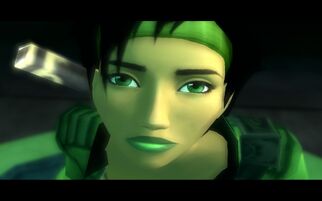 My thanks also go out to those who were part in making Beyond Good & Evil what it is today, and hopefully we will see something from the sequel next year.
Michel Ancel and Christophe Héral, thank you!
On behalf of the entire wiki staff, my close relatives, and myself, 
A Merry Christmas, and a happy new year!

And remember, 
"Safe and sound in its shell, the precious pearl is the slave of the currents..."
Community content is available under
CC-BY-SA
unless otherwise noted.