It is my personal congratualtions to Admin ZyLogic, for requesting our wiki to be promoted on the Wiki home page and succeeding!
The wiki is now one of the many top wiki's that are randomly promoted on the front page, and can be found when using the 'remix' button a few times.
We are also the first Beyond Good and Evil wiki to appear when 'Beyond Good and Evil' is searched, however it isn't the first on internet search engines like Google, thats the next step!
We need to rise! The people need to know! Veritas! Virtus! Libertas!
Keep filing, Agents
-IRISNetwork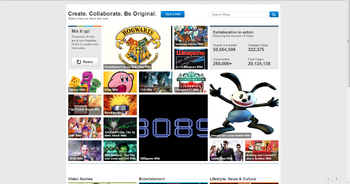 Community content is available under
CC-BY-SA
unless otherwise noted.